Pump

Pump is a multimedia installation.

The room is hot and dark. Twenty-three 16" x 20" photographs line the walls. Three video monitors are suspended from the ceiling.

The video is a 20 minute narrative about gendered desire and labor, based on my experiences working as a Stationary Steam Plant Engineer at the Bank of America World Headquarters building in San Francisco. An additional soundtrack fills the room: an audio inventory of all the facilities equipment (pumps, fans, boilers) recorded during my rounds while working at the De Young and Asian Art Museums.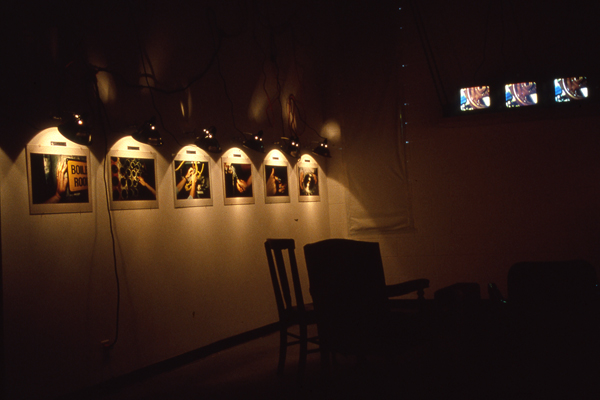 Installation View
Side Street Projects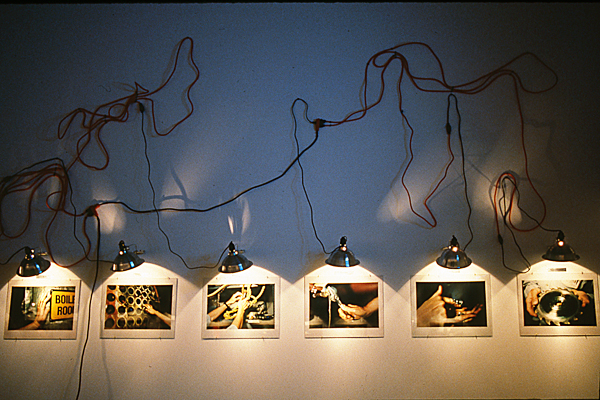 Installation View
Side Street Projects