Casual Encounters With Strangers

When I moved to New York I was surprised at how friendly people are here. Walking around the streets I encountered many flirtatious men. I decided to encourage these casual encounters with strangers. When men would call out to me, things like "hey babe, how's it going", "Hey big legs", or "Mama, you've got beautiful teeth" I would respond. Men that I met near my studio I asked up to pose for a portrait. These photographs are documents of that engagement.

All photographs are 16"x 20" type C prints, matted to 20"x24" and framed. 

An audio track accompanies the installation. It includes sounds of men calling out to women in the street and documented conversation with strangers in the street and with the men during photo shoots.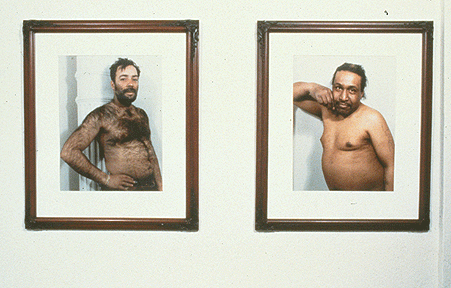 Installation View
Whitney Museum Independent Study Program Studio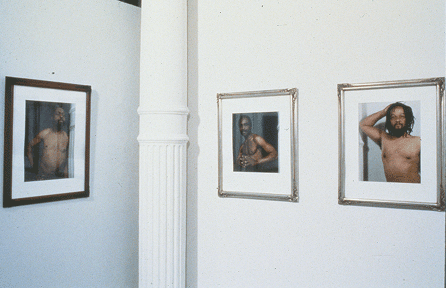 Installation View
Whitney Museum Independent Study Program Studio